CLIENTES
//Encargos y colaboraciones//
---
I work as illustrator, collage artist and graphic designer for many clients and projects. Some of them are Dior, Nina Ricci, Hulu FXNetworks, Kenzo, Nike women, New Scientist Mag, Anagrama,  Elle x Amazon, Marie Claire x Chanel, etc. Here, you can see a selected artworks.
---
NEW SCIENTIST MAG.
Retratos editoriales realizados a diferentes personalidades del mundo de la ciencia para ilustrar sus entrevistas en la revista New Scientist.
Contribution as illustrator for New Scientist magazine. Making portraits for interviews with different personalities from the world of Science
You can see the actualized collab in my Behance Profile.
---

---
BETTER THINGS SEASON 4
I participated in the
Key Art  of 'Better Things' Season
4 (FX networks on Hulu and HBO in Spain).
Five artists have portrayed the 5 protagonists of the series and I have had the honor of illustrating the wonderful
Pamela Adlon
.
Key art of Better Things S4 (FX on Hulu). Sam by Rocío Montoya, Frankie by Gill Button,
Duke by Paige Emery, Max by Amanda Dunham and Phil by Justin Bua.
---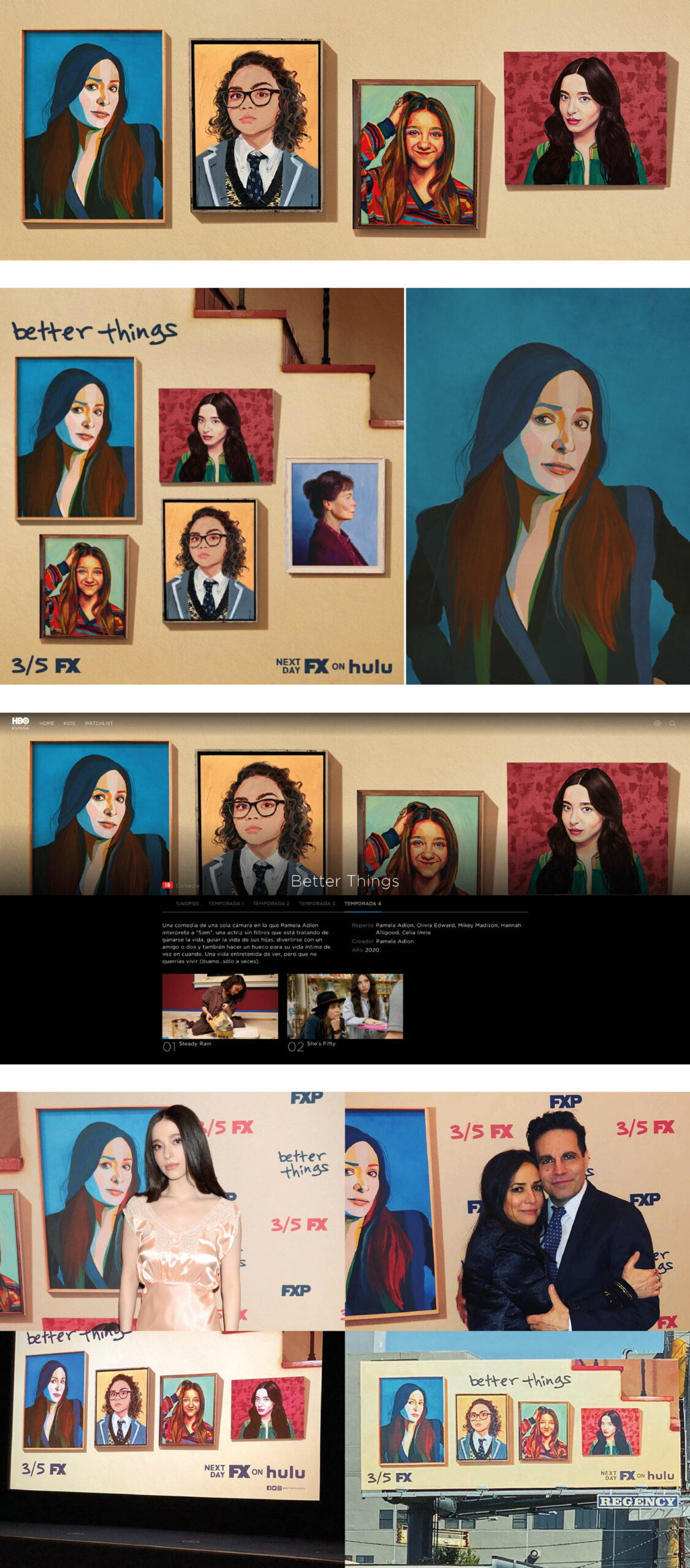 ---
DIOR WOMEN'S DAY 2020
Floral illustrations for Dior in the International Women's Day. 'A million of flowers' concept for web and pouchs.
Artist: Rocío Montoya / 8 March 2020 Campaign
---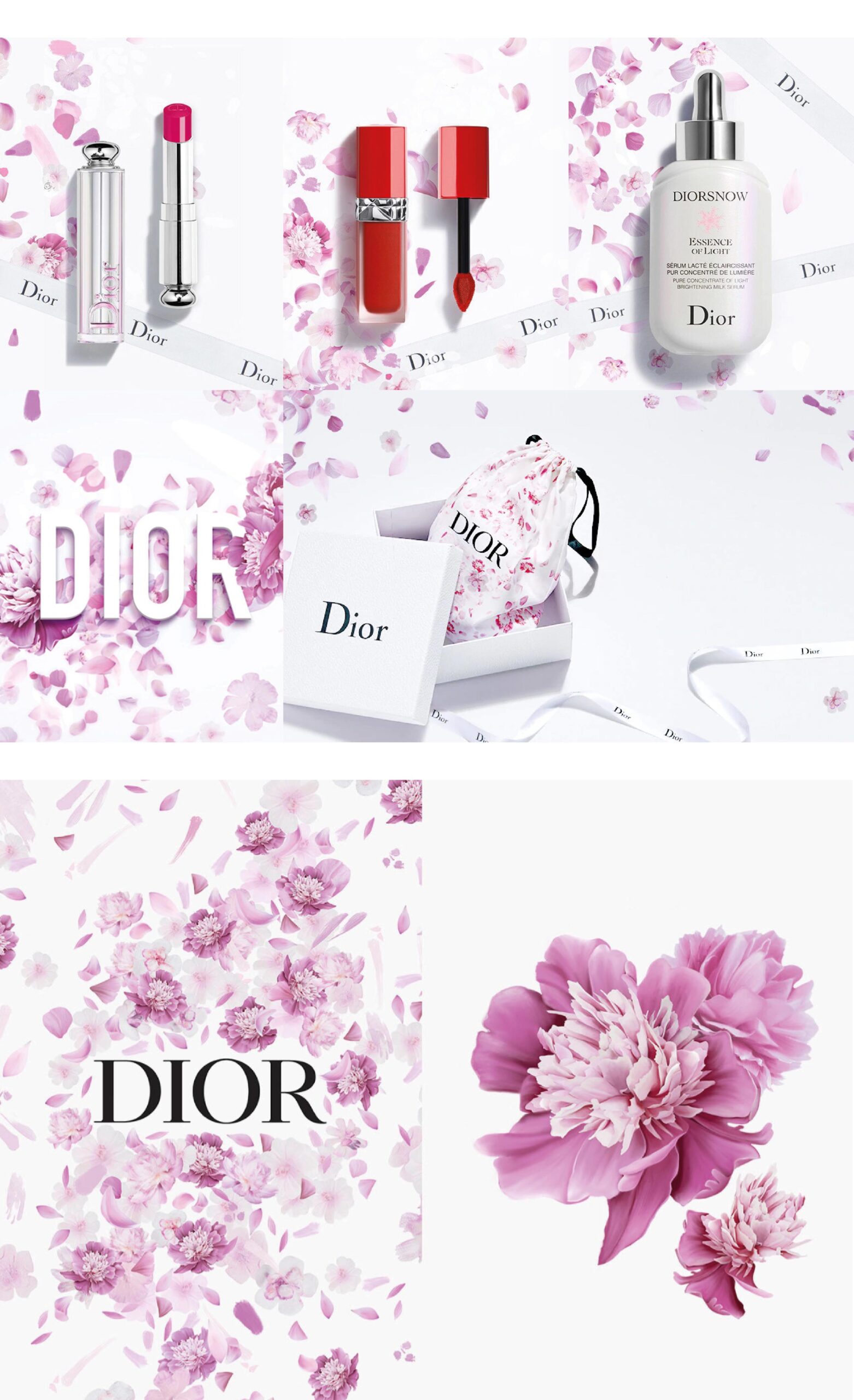 Aspect of the website on March 8, 2020 for the women's day campaign.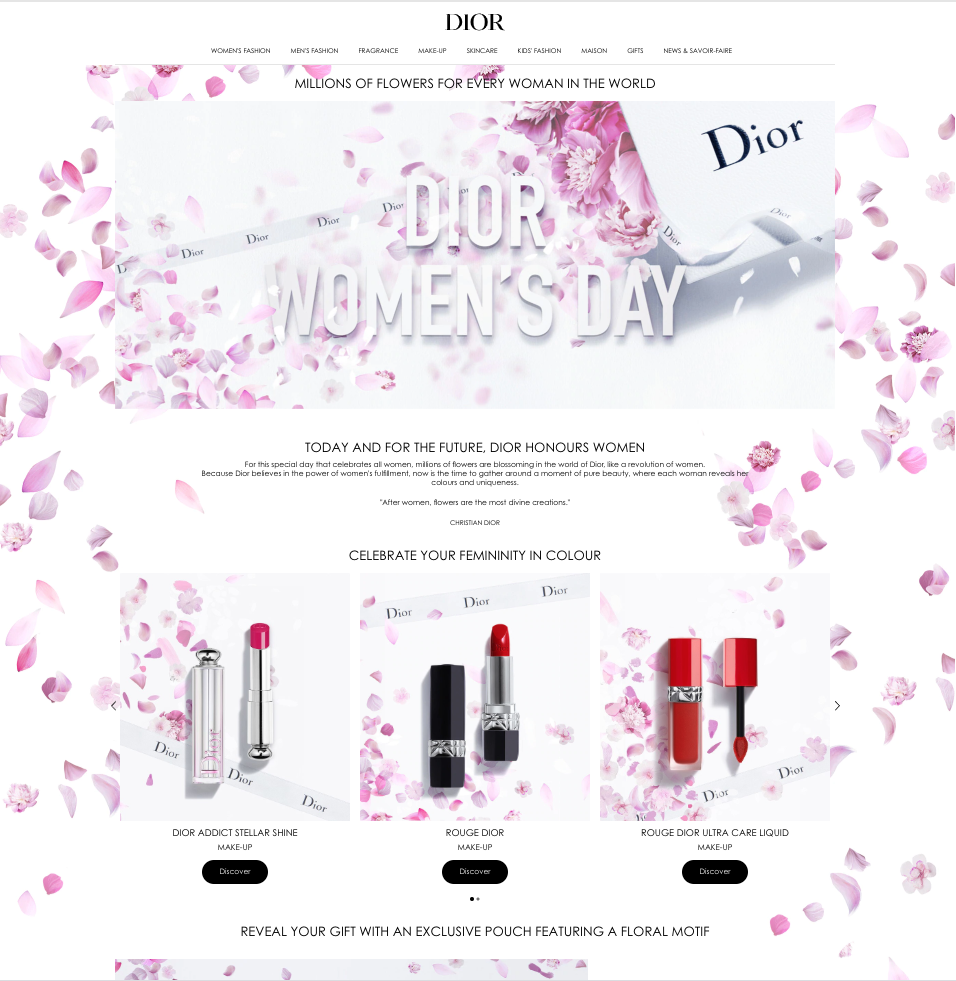 ---
REPORTAJE PARA MARIE CLAIRE ESPAÑA
Ilustraciones para el suplemento 'Las edades de la estética'. Marie Claire – Revista Marzo 2020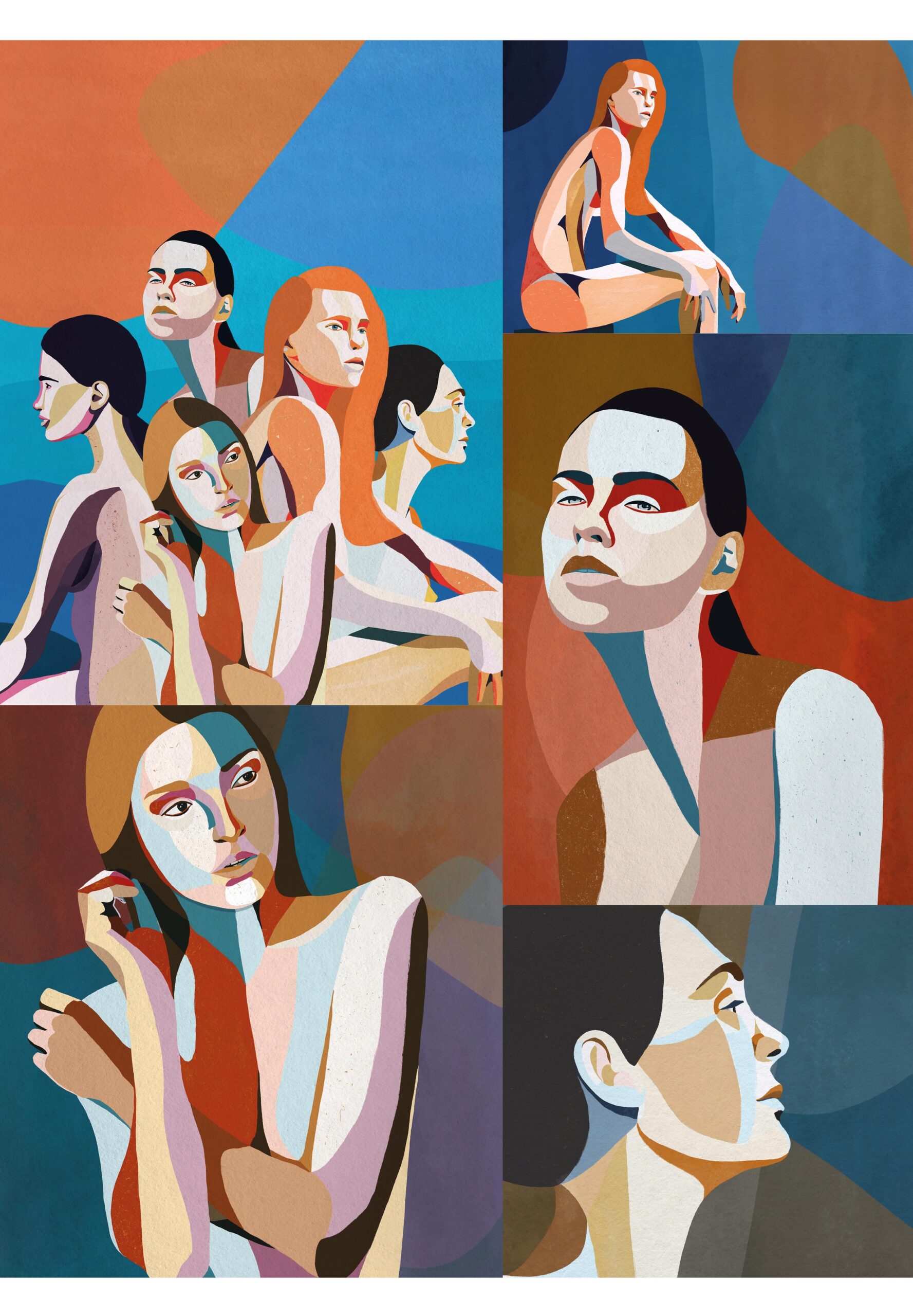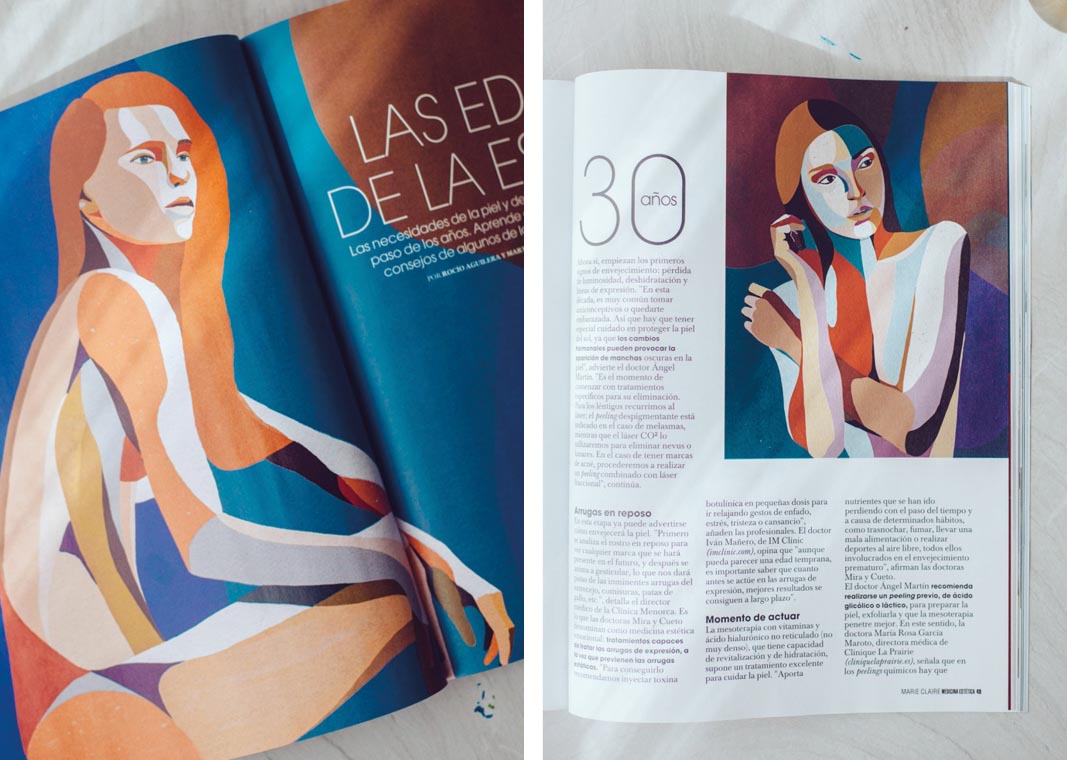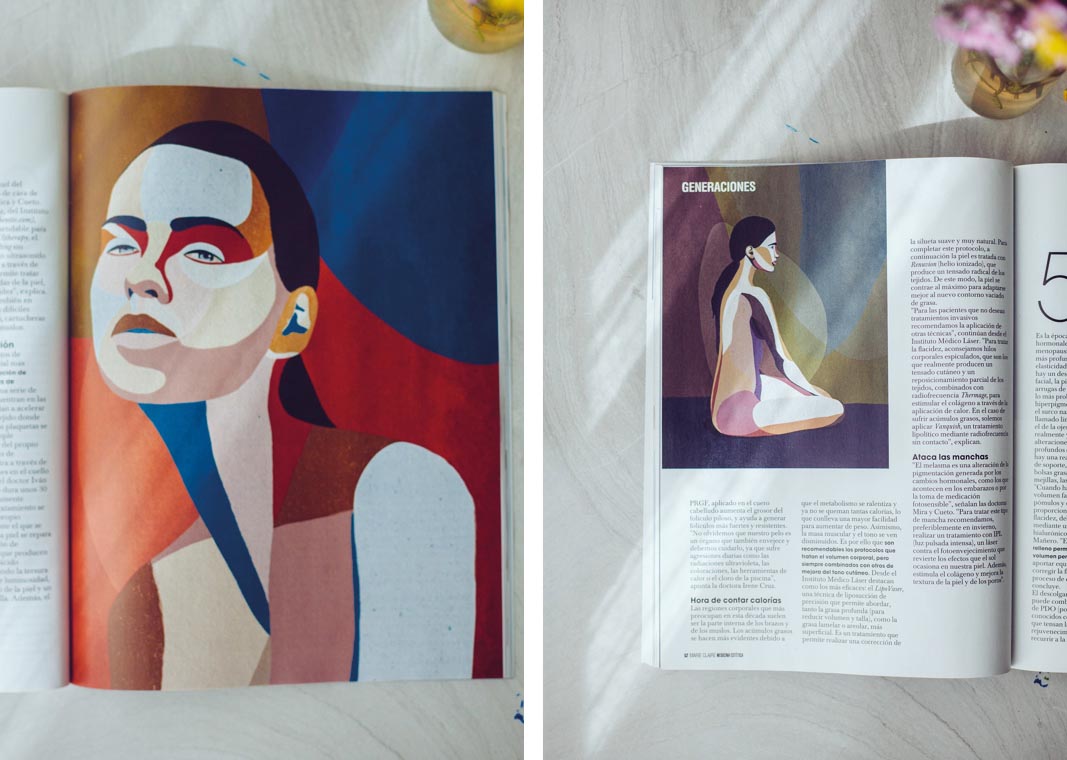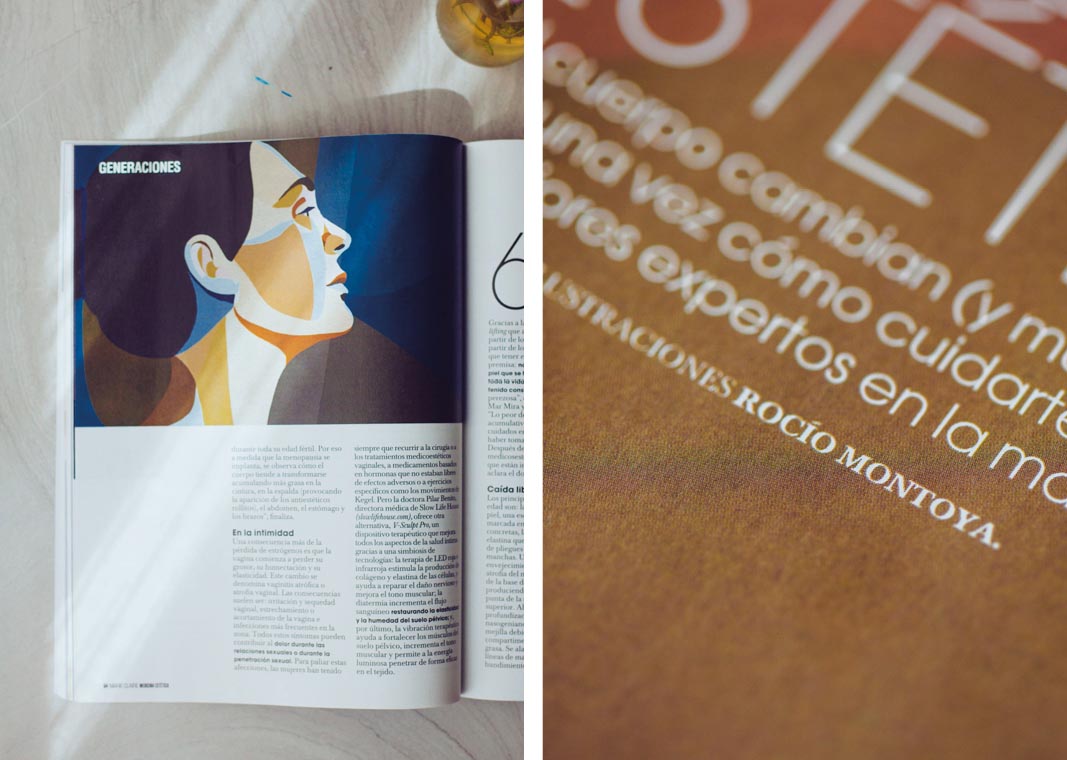 ---
[/vc_column_text][/vc_column][/vc_row]